A bite-sized audio adaptation of the horror classic.
Re: Dracula takes the famous horror tale, breaks it up chronologically (every entry of this epistolary novel has a date), and sends the story directly to your podcatcher as it happens. Every time something happens to the characters, Re: Dracula will publish an episode, in as close to real time as it happens. The first episode will drop May 3, 2023. Some entries will be brief, and others will be long and intense.We intend to be a faithful, text-accurate adaptation, featuring a full cast to tug on your heartstrings and sound design to keep you on the edge of your seat. Primarily, we'll be looking at the novel thorough a modern day lens - not changing the text, but approaching outdated sections with nuance. We want to experiment with grounded readings of Dracula, the sort of intimate acting that audio drama so often excels at.This project was directly inspired by Dracula Daily - a newsletter that delivers the story into your email inbox. We're big fans of this ingenious way of reading the novel, and we wanted to take it to its natural next step and do a podcast.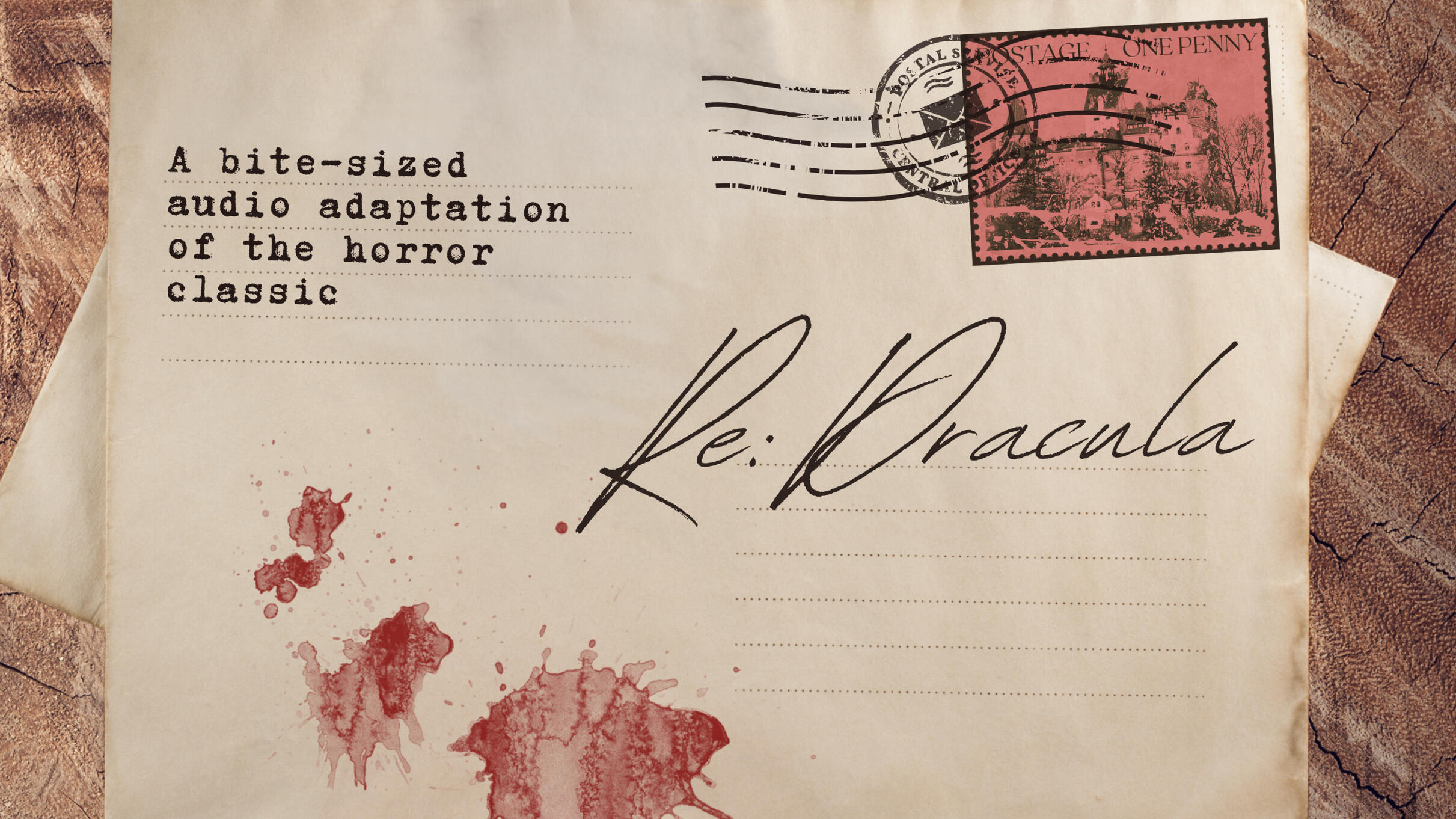 Special Thanks to: Bridge Geene, Alan Burton, Em Ricciardi, Katie Ludwig, Caroline Mincks, See-Arcane, Margaret Henkel, Bobo Kitty, Jae Yang, Ecchima Nonayerbusiness, & Octopus Gallery for their support of the show!
---
---
---
Crew
Executive Producers: Tal Minear, Stephen Indrisano, Hannah Wright
Associate Producers: Ella Watts, Pacific Obadiah
Showrunner: Tal Minear
Directors: Ella Watts, Hannah Wright
Script Editors: Stephen Indrisano, Hannah Wright, Pacific Obadiah
Dialogue Editor: Stephen Indrisano
Sound Designer: Tal Minear
Lead Songwriter: Newton Schottelkotte
Artist's Representative: Giancarlo Hererra
Social Media Manager & Graphic Designer: Tal Minear
Website & Cover Art: Tal Minear
Cast
Dracula: Karim Kronfli
Jonathan Harker: Ben Galpin
Mina Murray: Isabel Adomakoh Young
Lucy Westenra: Beth Eyre
Quincey Morris: Giancarlo Herrera
Arthur Holmwood: David Ault
John Seward: Jonathan Sims
Renfield: Felix Trench
Van Helsing: Alan Burgon
Capt'n of the Demeter: Alasdair Stuart
The Correspondant: Sasha Sienna
Additional Voices: Ben Meredith, Bonnie Calderwood Aspinwall, Nathan Blades, Graham Rowat, & Casper Stokhuyzen